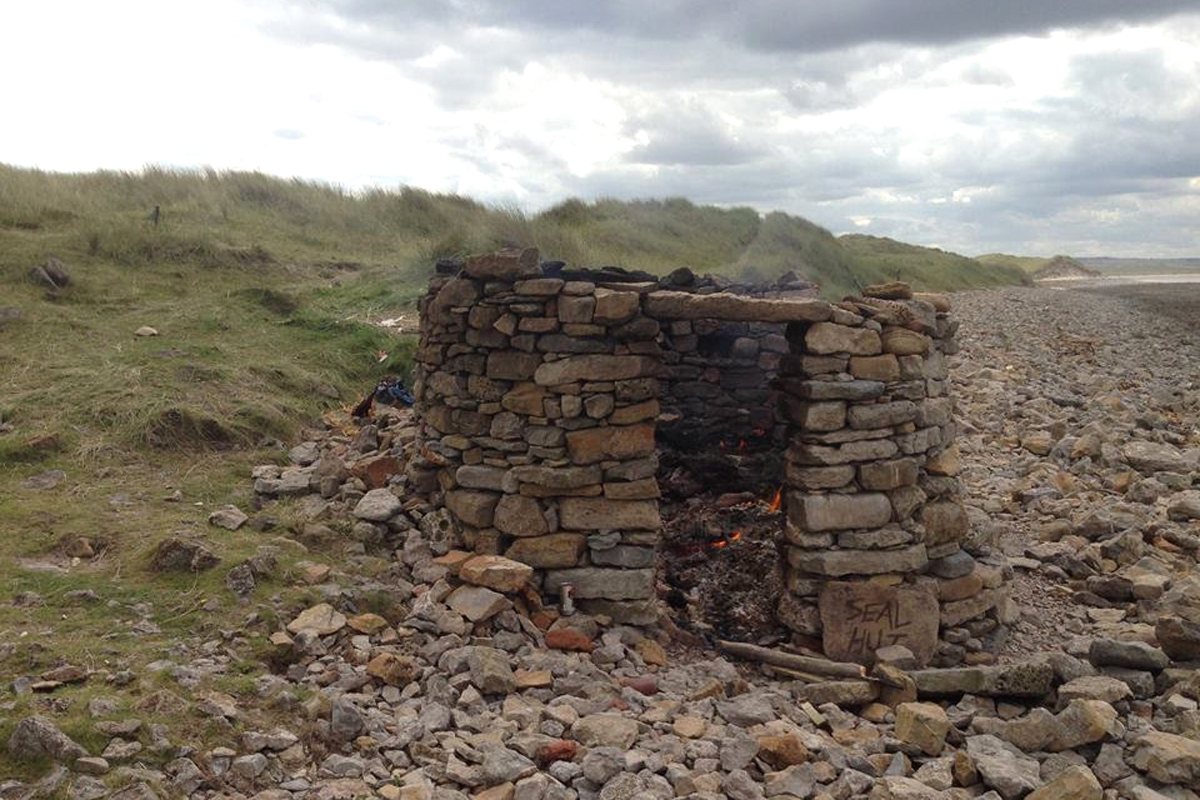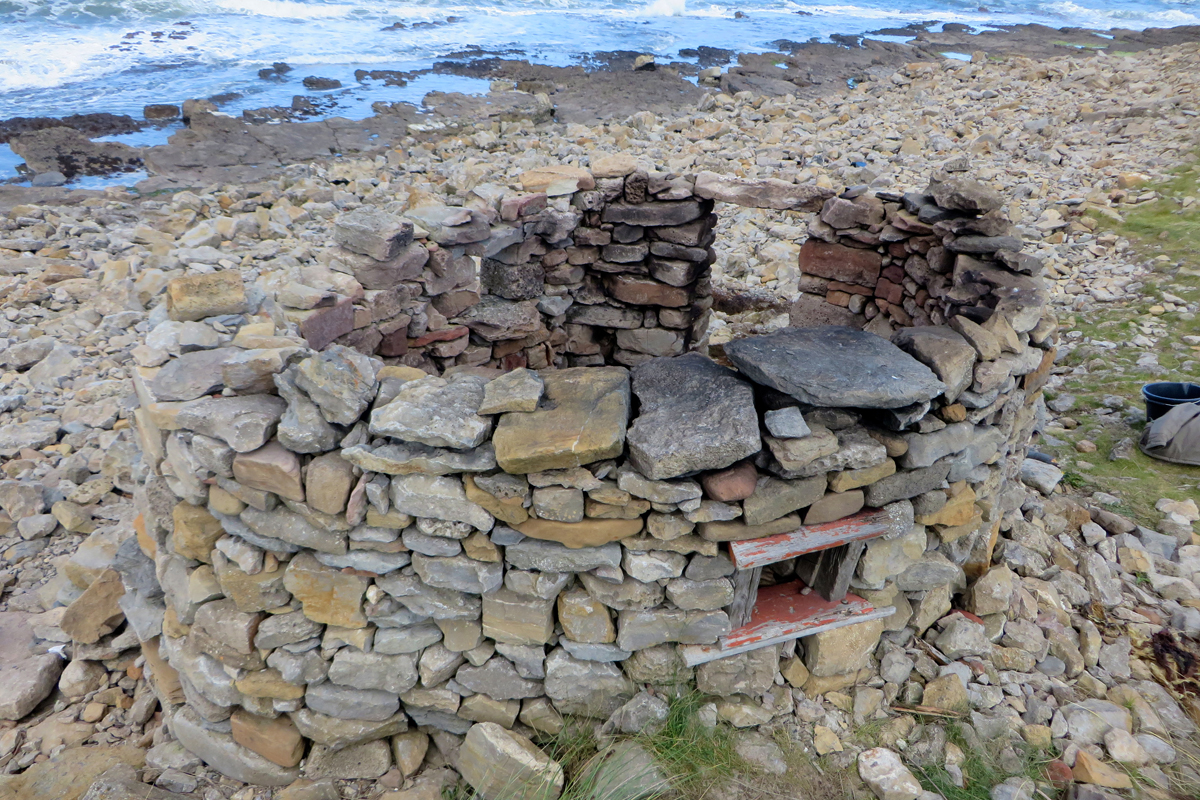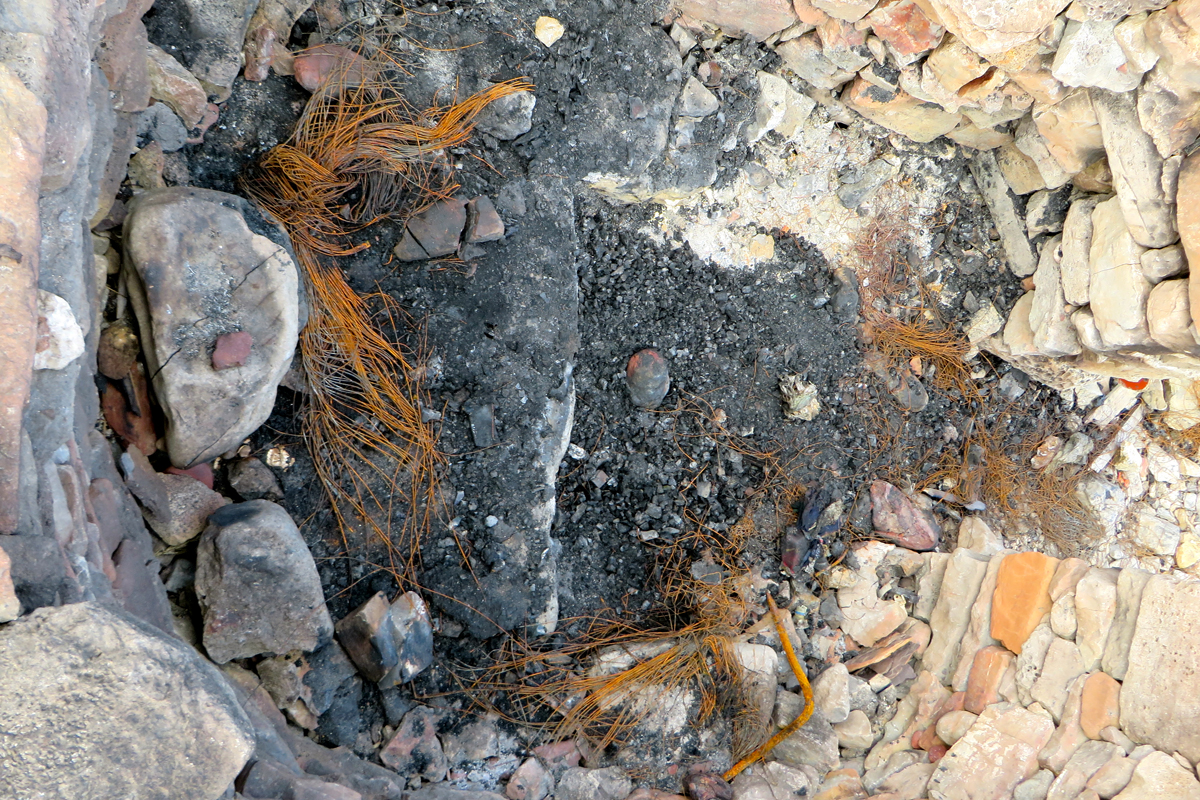 Fire at Shelter
Information
Date: 21 August 2014
Location: Lindisfarne
Category: (Timeline)
On Thursday 21st August, the curators received information from a Lindisfarne contact alerting them to a major fire at the hut.
Text and images taken from a Facebook post by Holy Island Coastguard: 
The team were tasked this afternoon after a plume of black smoke was seen rising from the north side of Holy Island. The team proceeded through the sand dunes to the scene and confirmed that a stone/wooden beach structure had been set on fire. Fire Officers were then transported to the scene using our 4×4 Coastguard vehicle, who then put out the fire using hand pumps. A male who was found on scene of the fire was detained by police – no further details can be divulged about this.